Debut on Fast Forward: New Exciting Feature! - Free browser-based online strategy game - Rail Nation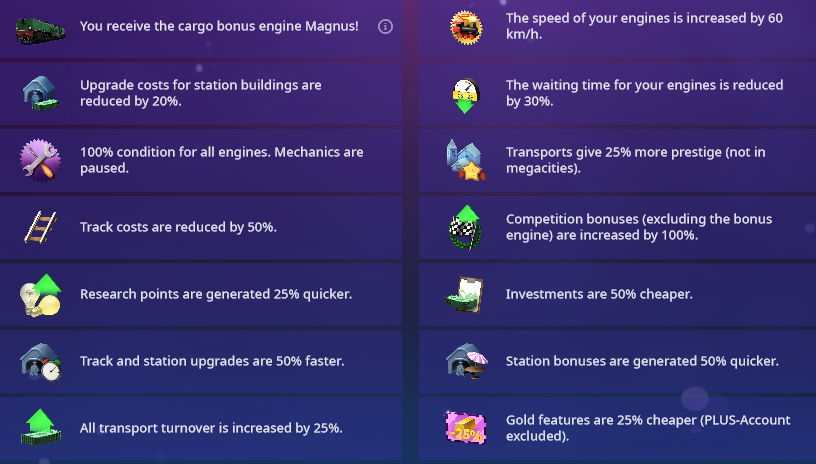 Daylie "Bonus" for Gold is a nice description for pay2win. If i take 2 players of equivalent skill, the one not buying these overpowered bonusses simply can't win.
How about you auction rank 1-10 of a game round to those players who bid the most amount of gold on it? that would give you a lot of money aswell, keep the game more fair and doesn't encourage the people who already create multis for sabotage to do this in a greater extend.