Dear players,
It's time to ask you perhaps one of the most challenging questions in Rail Nation history. We need to name this duck. Can you help us?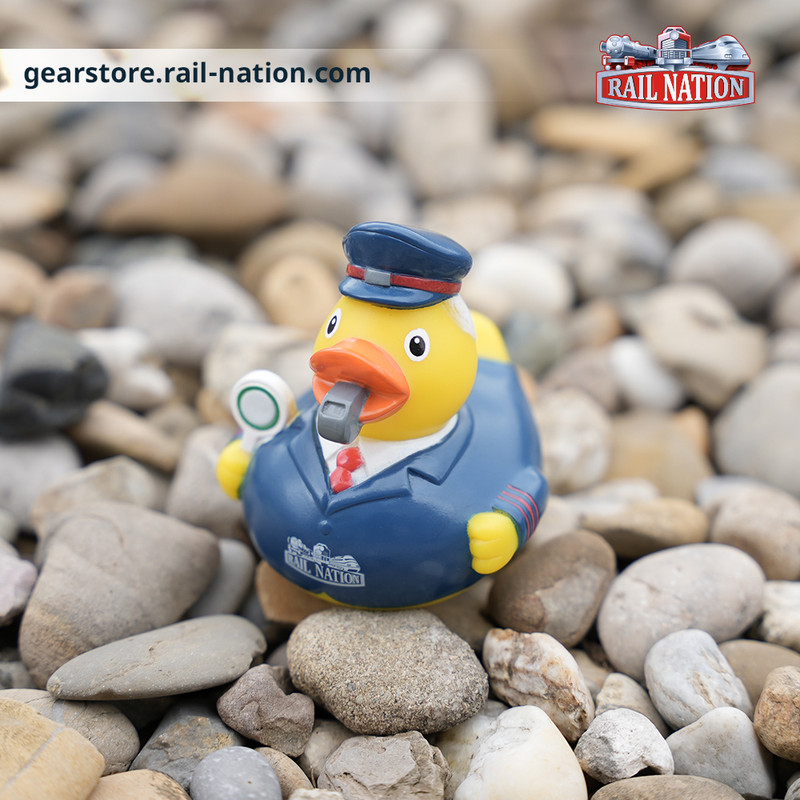 Due to this overwhelming amount of power and responsibility, we, the Rail Nation team, have decided to ask you, the players, to name the duck on our behalf from this finalised shortlist by voting for your favorite. We're confident you'll all come together and decide on the best possible name for this elegant duck.
Details:
Start date: 8th September 2021, 2 pm (CEST)
End date: 22nd September 2021, 2 pm (CEST)
The community will be given five names to choose from. The community will then vote to determine the name of the new "Rubber Duck" available in our gear store from 8th September 2021.
The community can vote via the link provided:
The link is available on our forum, Discord, and blog.
The name with the most votes by 22nd September 2021, 2 pm, will be announced as the chosen name and added to the gear store.
Rules:
Only votes submitted between 8th September 2021, 2 pm (CEST) and 22nd September 2021, 2 pm (CEST) will be counted.
Only votes submitted via the official link will be counted. Comments in the forum and Discord threads will not count as votes.
The winner will be announced on 22nd September 2021, shortly after the competition closes.
May the best name win!
Your Rail Nation Team