Dear players,
2021 is coming to an end and we would like to take this opportunity to thank you for your support through this year we shared together!
To celebrate the beginning of the new year, we share with you a bonus code to help you start freshly 2022.
Voucher code: NEW-YEAR-2022

It is valid from 31.12.2021 until 09.01.2022, 23:59 pm CET, and can be redeemed once per account.
It offers:
22x coupon boost
22x coupon instant loading
22x coupon investment
Happy New Year!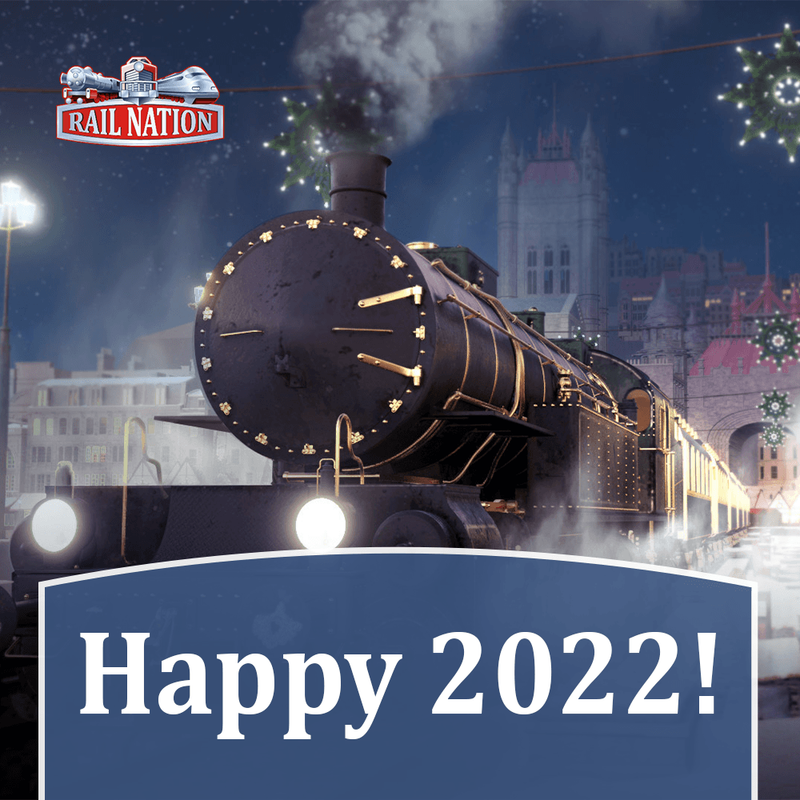 Your Rail Nation Team